Bade Hakeem Saheb Janab Dr. S. Akbar Kausar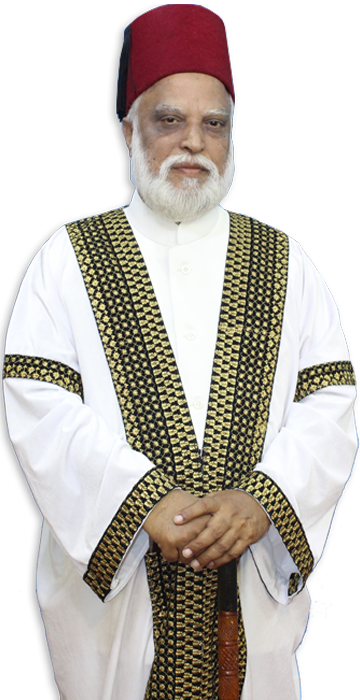 "In life, many influences help to shape us but few are so great that they Completely change us as human beings and the course of our life."
To My Father and my Inspirer
Bade Hakeem Saheb Janab Dr. Hakeem S. Akbar Kausar, a man of impeccable morals, my greatest influence and a source of inspiration. It is his struggles and success that has been my source of strength and determination that characterize me and he is the reason why I have become the person I am today. I have been interested in medicine since chilhood.
His Contribution
As a young boy, I often accompanied my father to the hospital and saw his dedication and commitment towards the sick. He was always drawn to history and the traditional treatments and had very extreme ideas on nature cure. It is he who inspired me to pursue a career as a doctor in direct and indirect ways. Indirect ways included the passion and enthusiasm that was apparent whenever he spoke about treating people and making a difference in their lives. Direct ways included shadowing him at work and incorporating me into his medicinal research as a preteen and adolescent.
His Guidance
Through his guidance and support I obtained an excellent education in Unani System of Medicine and I continue to be proud of my associations with two giant medical institutions and indeed grateful for the horizons they allowed me to explore and for the opportunities they provided me. I had the best education in graduation and post graduation level about the discipline of Unani System but it was my father who encouraged me to explore the vast world of Tibb (Medicine) and various traditional systems of Medicine like Prophetic Medicine, Herbal Medicine,Traditional Chinese Medicine, to name a few. My father is deeply well-read and has authored around 300 medical journals which are greatly appreciated by many of the medical faculties around the world. He has been felicitated many a times for his research and contribution to the medical system. I will continue to be his student in learning and he will always be my greatest inspiration and motivation.
Photos of Events, Awards
& Few Honourable Achievements