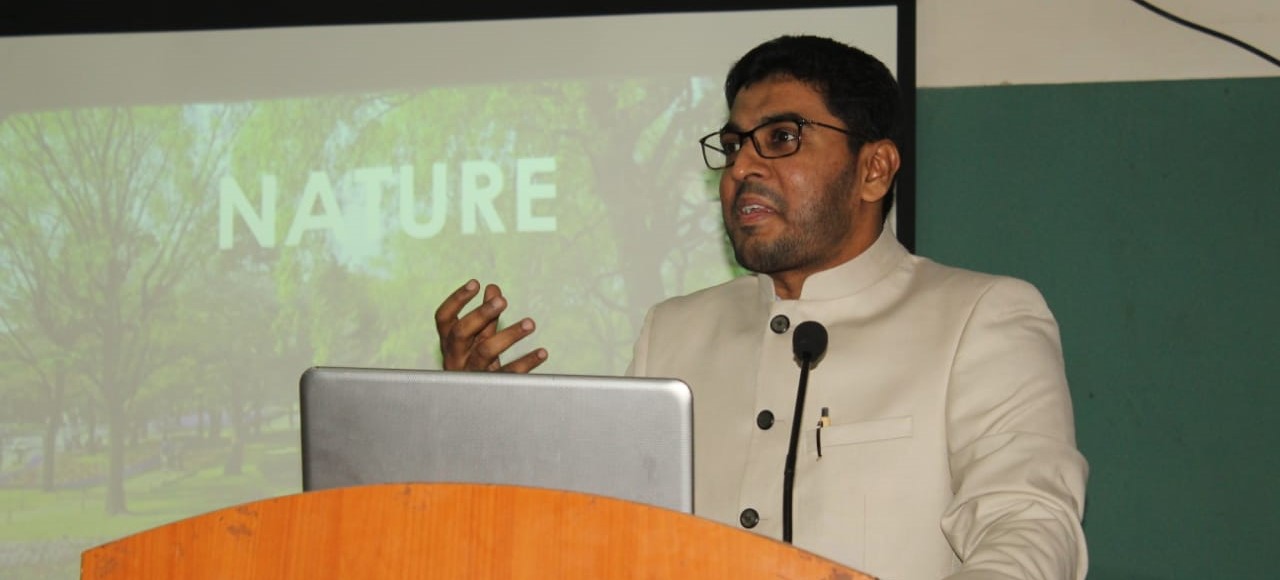 Professor & Doctor
Hakeem S. A. Yasir Arafath

Prof. Dr. Hakeem S. A. Yasir Arafath currently holds the position of Chief Consultant at Dr. Yasir Unani Herbal Hospital and Bangalore Kasini Hospital. A practitioner of Unani Medicine and Tibb -e- Nabawi, he has pioneered traditional treatments for a varied number of ailments, published research papers and also presented them at conferences around the world. Consistently trying to achieve better results to further enhance the betterment of people, Dr. Yasir Arafath started on the footprints of his father and has moved on to higher levels of knowledge.
A recipient of several National and International awards, Dr. Yasir Arafath is also recognized with a prestigious "Nawabi Shahi Hakeem" title instituted by India's largest News Network, CNN-News 18 Urdu. He has a great passion for knowledge and this quest has not only made him develop a comprehensive knowledge of his own field but also many age old traditional and ancient treatments including Prophetic Medicine.
Dr. Yasir Arafath is a frequent contributor to both medical journals and the popular media
Dr. Yasir Arafath is a National & International Awardee
He has received many recognitions & accolades for his services
Interaction With Patient
For I have always believed that every interaction with the patient is an opportunity to serve them in their most vulnerable time. It was a desire to serve others that ultimately drove my decision to become a doctor.
To provide ethical, cost-effective, compassionate healthcare treatment
Treatment to all, regardless of religion, creed, race or national origin.
We interact in the most beneficial way to help understand the patient's problem.
We cure better by understanding the patient in an efficient way
Important parts of the physician – patient communication is the patients' perception of the communication in the consultation.
Unique Treatments
Dr.Yasir Unani Herbal Hospital provides you with the treatment unique to each individual and their body type (Mizaj), identifying the underlying factors in the ailment. We also offer medical health care, both in preventive and curative aspects to address various health problems caused by modern lifestyles.
We have been satisfying patients in India and abroad through our services.
And we have received positive reviews from all our patients.
Our Unani Medicines are safe and effective with negative side effects
Traditional systems of medicine of China, Egypt, India, Iraq, Persia and Syria.
Photos of Events, Awards
& Few Honourable Achievements