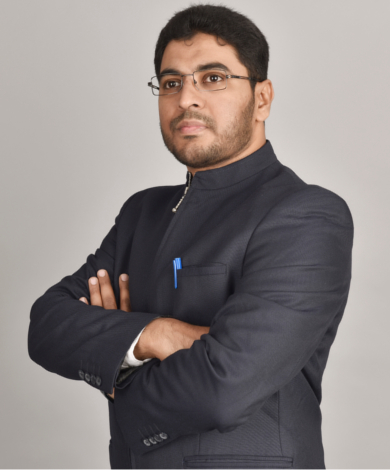 Dr. Yasir Arafath M.D
M.D (Unani) - Doctor Of Medicine - Maharashtra University
B.U.M.S - Unani Medicine and Surgery - Rajiv Gandhi University
Dr. Yasir Arafath, chief consultant at Dr. Yasir Unani Herbal Hospital and Bangalore kasini Herbal Hospital, is a highly qualified physician. His hard earned medical knowledge, unique perspective and passion to serve the community has been a great help to the society.
Dr. Yasir Arafath has a passion for knowledge and this quest has not only made him develop a comprehensive knowledge of His own field (i.e Unani Medicine) but also many age old traditional and ancient treatments including Prophetic Medicine.
EDUCATION & MEDICAL TRAINING
P.G.D.E.M.S – Post Graduate Degree in Emergency Medical Sevices
Symbiosis University
POSITION
Moving on to a higher level of knowledge, his respected position today is a reflection of his tireless hardwork, dedication, perseverance and good samaritan attitude.
SPECIALITIES
Dr. Yasir Arafath M.D is trained in Eastern Medicine Techniques and Theories like Accupuncture, Aroma Therapy and Herbal Medicines. He has journeyed deep into botanical medicine traditions and has acquired knowledge in proven techniques and strategies for accessing the profound healing, restorative, medicinal and spiritual powers of plants.
TRAITS
Healthcare speaker
Pharmacist
Scholar
Philanthropist
Digital Influencer
Therapist
Lecturer
Author
Poet
QUALIFICATIONS
M.D (Unani) – Doctor Of Medicine – Maharashtra University of Health Sciences, Nashik
B.U.M.S – Unani Medicine and Surgery – Rajiv Gandhi University of Health Sciences, Nashik
P.G.D.E.M.S – Post Graduate Degree in Emergency Medical Sevices Symbiosis University.
CHM – Herbal Medicine – Madurai Kamaraj University
CMP – Medicinal Plants – Madras University
CBA – Beauty and Aromatherapy – Madurai Kamaraj University
COM – Herbal Oil Massage Therapy – Madurai Kamaraj University
CAcu – Chinese Acupuncture – Madurai Kamaraj University
CYN – Yoga and Naturopathy – Madurai Kamaraj University
CDP – "Digital Photography" Madurai Kamaraj University
CRT – "Reiki" Therapy Government of India
CPK – "Panchkarma" Pune
"Nayab Khazi Course Jamia Nizamia" Arabic University Hyd
"DArab "Arabic Course Jamia Nizamia" Arabic University Hyd