HOSPITAL OVERVIEW
DR. YASIR UNANI HERBAL HOSPITAL
& RESEARCH CENTER

We Have More Than 10+ Years Practical Experience
Dr. Yasir Unani Herbal Hospital & Research Center is situated at an easy-to-access area in Vaniyambadi, Tamil Nadu & Bangalore, Karnataka, with a focus on holistic approach to various medical conditions through Unani System of Medicine, Prophetic Medicine, and Regimenal Therapies.
In our hospital we focus on the overall condition of the individual, rather than on the particular ailment or disease from which the patient is suffering, and the use of herbs is our core part. We emphasis on health rather than on disease and we have a holistic approach to life, equilibrium of the mind, and body. Through our unique perspective, we provide you with the most natural and safest Unani Herbal Medicines for variousailments which has negative side effects.
Vaniyambadi Hospital View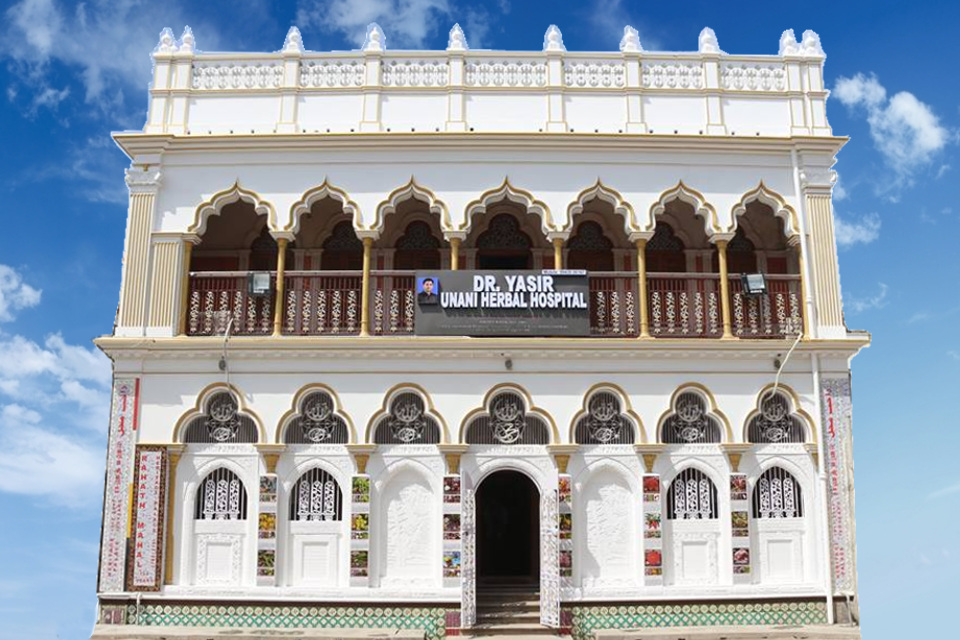 Doctor's Who Are More
Understanding
We have skilled doctors in our hospital who are well qualified in the Unani discipline of Medicine to provide you with the best Unani Care, Services and Treatments. We make sure that specific medicines for treatment from the family tradition are prepared by our team of professionals at our high tech processing and manufacturing unit.

Unani Treatment
The Unani System of Medicine and Surgery has in-depth potential in treating of
diseases and disorders.

100's of clinical trial
Patients worldwide seem to have adopted herbal medicine in a major way, and its efficacy has been tested.